VIDEO OF SEIDEL'S FILM STUDENTS TRAVELING THE WORLD PRODUCING PROFESSIONAL FILM BUREAU DOCUMENTARY PROJECTS : : :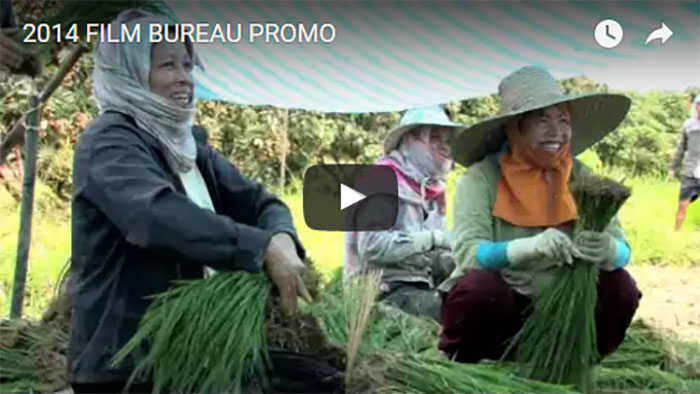 The Rutgers Film Bureau, created and directed by Dena Seidel from 2011-2015, was the university's professional interdisciplinary documentary program involving students at every level of the filmmaking process. Students collaborated to create dynamic, character driven non-fiction narratives featuring prominent artists, researchers, scientists and community leaders.
Under Seidel's direction, the Rutgers Film Bureau established a solid track record of producing professional documentary films that reached a large, national audience.
During Seidel's years as Film Bureau director, Rutgers students co-produced and co-edited 4 Rutgers copyrighted feature films: Antarctic Edge: 70 Degrees South (now streaming on Netflix), The War After (contracted by First Run Features), Atlantic Crossing (Smithsonian premiere), Generation at Risk, and the half hour Thailand Untapped (nominated for a MidAtlantic Emmy award).
Seidel's students independently directed the feature film The Princess of Piombino (filmed in Rome, Italy) and shorter documentaries Skycatcher (featuring world renowned climate scientists) and The Women of Nsongwe (filmed in Zambia for USAID).
The Film Bureau's hands-on approach provided technical and storytelling training along with the opportunity to earn production credits. Under Seidel's mentorship, documentary students traveled to Zambia, Spain, Thailand, Virgin Islands, Brazil, Italy and Nashville to capture unfolding stories.
Additional inter-disciplinary documentaries made by, and with, undergraduate students under Seidel's academic supervision include: Zeffirelli (featuring Franco Zeffirelli), My Father, Magnetic (featuring Princess Elettra Marconi), Migrations: The Story of Abena Busia, Inventing our Futures, Planting Change: Growing a Healthy City, Destination Unknown: Our Changing Planet, The Hair Architect: The Janet Stephens Story, The Blue Pearl, The North Pole Now, Second Family in Borneo, Dan Hoffman-Research in Brazil, and Ocean Stories (funded by the National Oceanic and Atmospheric Administration).
Seidel created Rutgers' first undergraduate film production programs centered around a pedagogy of creative intersections between art and science with the Film Bureau as the interdisciplinary production hub.
VIDEO PRODUCED BY MARYLYNN SCHIAVI OF MY CENTRAL JERSEY ENTITLED RUTGERS FILM BUREAU TACKLES WORLD'S WEIGHTIEST ISSUES : : :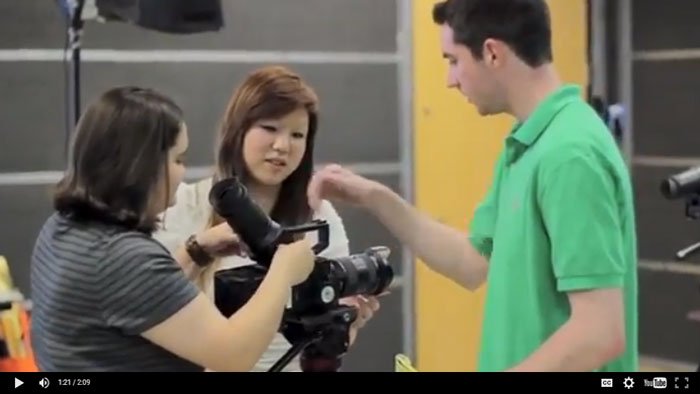 SEIDEL'S ACCOMPLISHMENTS AS DIRECTOR OF THE RUTGERS FILM BUREAU RECEIVED SIGNIFICANT UNIVERSITY AND PUBLIC RECOGNITION:
Rutgers Board of Governors approved Bachelors of Fine Arts in Digital Filmmaking program proposal, May, 2014
"The pedagogy interweaves documentary and fiction with emerging film technologies and platforms, while also providing students with a wide array of professional, marketable skills in the emerging field of digital communication. These skills are put to the test in professional production opportunities afforded through the Rutgers Film Bureau. The program is directed by Dena Seidel who also supervises the Rutgers Film Bureau and teaches Advanced Documentary classes."
Approved by the Faculty of Mason Gross School of the Arts and Dean George B. Stauffer, Chancellor of Rutgers–New Brunswick and Executive Vice President for Academic Affairs Richard L. Edwards, and University President Robert L. Barchi and the New Jersey Presidents' Council.
VIEW FULL PROPOSAL >>>HERE
VIEW BOARD OF GOVENORS RESOLUTION >>>HERE
---
"Mentored by award winning filmmaker Dena Seidel, students earn professional credits as co-producers, cinematographers and editors working on feature-length films that explore some of the most critical issues of our time." – MaryLynn Schiavi, from the My Central Jersey article, "Rutgers Film Bureau Tackles Worlds Weightiest Issues"
VIEW FULL ARTICLE >>>HERE
---
"…a new model for filmmaking education programs developed by Dena Seidel, director of the filmmaking center: take leading Rutgers researchers making a global impact, capture the drama and excitement of their work, and have students work on the film to learn about the science—and get hands-on filmmaking experience. The result? Lots of learning—and award-winning films." – Allan Hoffman, from the Rutgers Magazine feature article "A View Down Under," Spring 2013
VIEW FULL ARTICLE >>>HERE
---
"Under the guidance of researchers and filmmakers, Rutgers undergraduates are fusing science and art into a story with broad appeal. Dena Seidel, the director of the Rutgers Center for Digital Filmmaking and a co-principal investigator on the NSF grant, said that Antarctica Edge is only one of many 'science-in-action' documentaries undertaken by the Rutgers Film Bureau that provides engaging new ways of learning through the art of film making." – National Science Foundation article "NSF-Supported Antarctic Science Documentary Is Also a Teaching Tool for Aspiring Film Students," June 2013
VIEW FULL ARTICLE >>>HERE
---
"Rutgers has developed an exceptionally strong film production program through the Film Bureau of the Center for Digital Filmmaking, which has produced striking documentaries on Rutgers projects, including our underwater glider's Atlantic crossing, the Engineers Without Borders' work in Thailand, and ecological research in Antarctica. These film projects give our students extraordinary exposure to the filmmaking process and to original research as it is being conducted. Through national outlets such as PBS and the National Science Foundation website, the documentaries enhance the prominence of our faculty and the University. We will support the continued excellence of the Film Bureau as Mason Gross works toward launch of a self-sustaining B.F.A. in digital filmmaking." – Rutgers Chancellor Richard Edwards, Rutgers New Brunswick Strategic Plan, Digital Filmmaking Initiative, January 2015, Digital Filmmaking Initiative (Page 52)
VIEW FULL ARTICLE >>>HERE
---
"Congratulations to Director Dena Seidel who has positioned Mason Gross and Rutgers to take the lead in producing films that feature the cutting-edge work of modern scientists." – Dean George B. Stauffer, Rutgers Mason Gross Magazine, Spring 2015
VIEW FULL ARTICLE >>>HERE
---
"Students will also have opportunities to gain professional experience through the Rutgers Film Bureau—the documentary production office that links filmmakers with artists, researchers, scientists, and community leaders at the university and beyond. 'We're a major research university, and this platform allows us to partner with units all across Rutgers,' says Dena Seidel, director of the Rutgers Center for Digital Filmmaking. 'It's amazing for our students because it connects them with new bodies of knowledge to which they may not have had access.'" – Rutgers News, BFA in Digital Filmmaking launches at Rutgers Fall 2015
VIEW FULL ARTICLE >>>HERE
---
"This proposal seeks funding to build a strong infrastructure for the Film Bureau of the Rutgers Center for Digital Filmmaking. The Film Bureau has created a film production program unlike any other in the nation, one that links the University's arts conservatory to units in the sciences, humanities, social sciences, and student services. In two short years the Rutgers Film Bureau has established a solid track record of producing professional documentary films that have reached a large, national audience. The present proposal has the support of Dean George B. Stauffer. Dena Seidel, Director of Rutgers Center for Digital Filmmaking and the Film Bureau, will oversee the proposed project." – Dean George Stauffer's approved New Brunswick Strategic Planning grant "Bridging Art, Science and Humanities through Digital Filmmaking" Spring, 2015
VIEW FULL PROPOSAL >>>HERE
---
"Digital Filmmaking: Instruction in this area first became available two years ago with the establishment of the Rutgers Center for Digital Filmmaking within the Mason Gross School of the Arts, which has created several documentary films on science topics to critical acclaim. To date, the Center has worked with Marine and Coastal Sciences, the Climate Institute, the Bloustein School of Planning and Public Policy, the Veterans Affairs Office, the School of Engineering, the Office of Student Affairs, and the Institute for Food, Nutrition, and Health. The next step in the development of the Center would be the creation of a professional BFA Degree Program and the rapid growth of the Film Bureau. The recruitment of a Henry Rutgers Term Chair in this area would greatly assist in this effort." – Rutgers Chancellor Richard Edwards announcement for the Henry Rutgers Term Chair in Digital Filmmaking, June 2014
VIEW FULL ANNOUNCEMENT >>>HERE
---
"…the public remains sympathetic, yet mystified, by the plight of its veterans. The new documentary The War After, produced by Dena Seidel, the director of the Rutgers Center for Digital Filmmaking, goes a long way in explaining why this is." – Wendy Plump, Rutgers Magazine article "Passages" Spring 2015
VIEW FULL ARTICLE >>>HERE
---
---
FILM BUREAU RELATED PHOTOS : : :